Come Celebrate With Us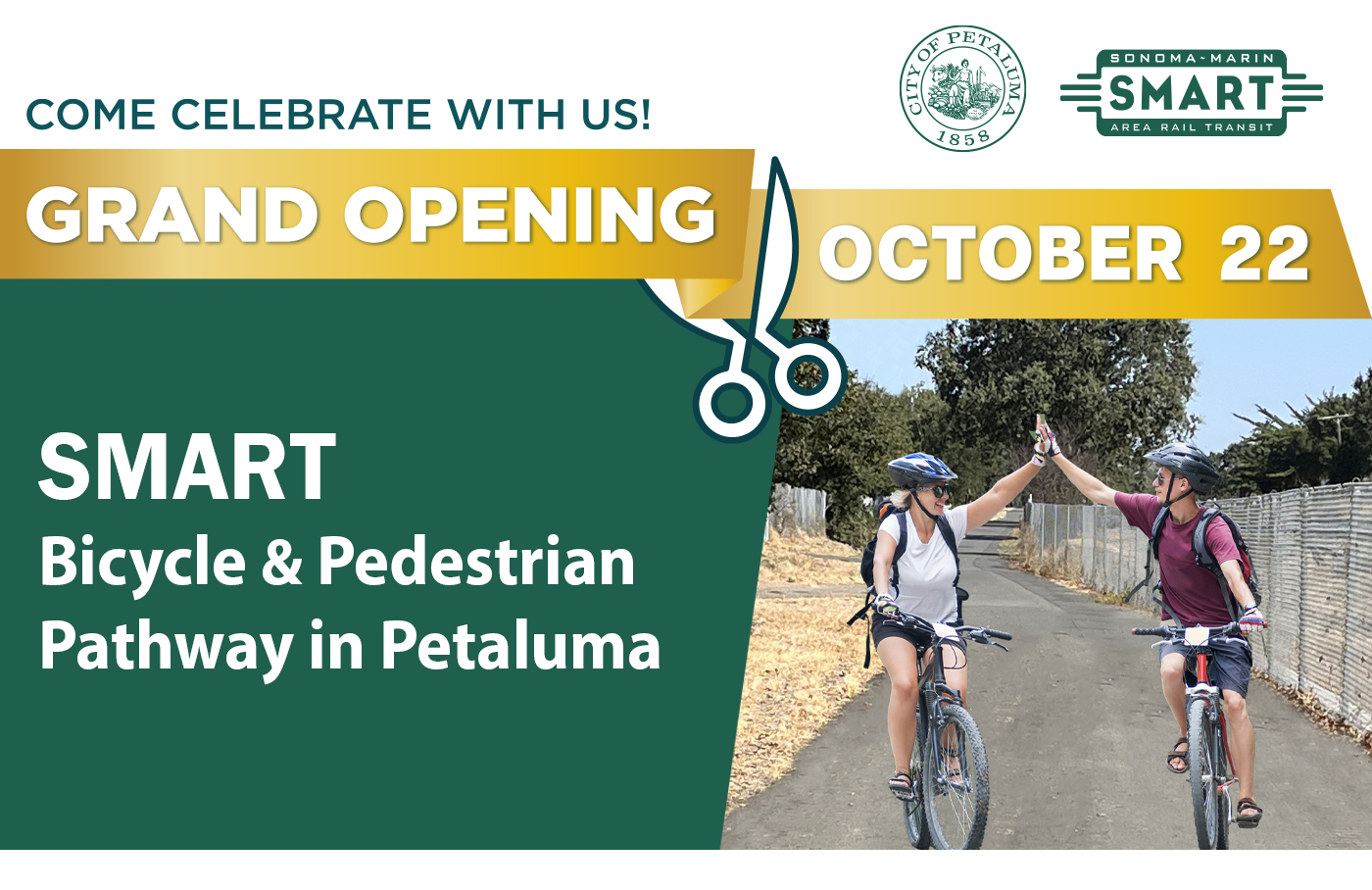 NEW SMART PATHWAY OPENS OCTOBER 22!
SMART and the City of Petaluma are excited to announce the Grand Opening of the bicycle and pedestrian pathway connecting east and west Petaluma from Payran Street to Southpoint Boulevard.
Come out to the pathway on Saturday, October 22 from 10 am - 12 pm to celebrate and help us break-in this new community pathway! A ribbon-cutting ceremony will take place along the pathway and then the path will be officially opened, so plan to bring walking shoes or a bicycle to check out the pathway after the ceremony. The event site is located behind the Town and Country Shopping Center at 1000 North Petaluma Boulevard.
This is a two-part celebration!
To complete the festivities, SMART is also celebrating the construction of a new segment of pathway that will connect Payran Street to Lakeville Boulevard. Construction of this new pathway segment is slated to be completed this fall.
We hope to see you there!  If you have any questions about this celebration event, please email SMART at info@sonomamarintrain.org or call 707-794-3330.