SMART_Giants
SMART is the way to go to daytime Giants Games
We had a great turnout for our first ever special Giants train service to meet the Golden Gate ferry to Oracle Park.
SMART is offering special connections to Golden Gate Ferry's Oracle Park service from Larkspur on Sunday, August 14th, September 4th and 18th, and October 2nd. All games begin at 1:05 pm.
PREGAME - Southbound: Take the Trip 3, 9:31 AM departure from the Sonoma County Airport, getting to the Larkspur station at 10:50 AM allowing for a 45-minutes to walk to the Golden Gate Ferry Terminal.
How to Get to the Ferry Terminal:
The Ferry Terminal is located one block South and one block East of the Larkspur SMART station. This is an approximate 15-minute walk.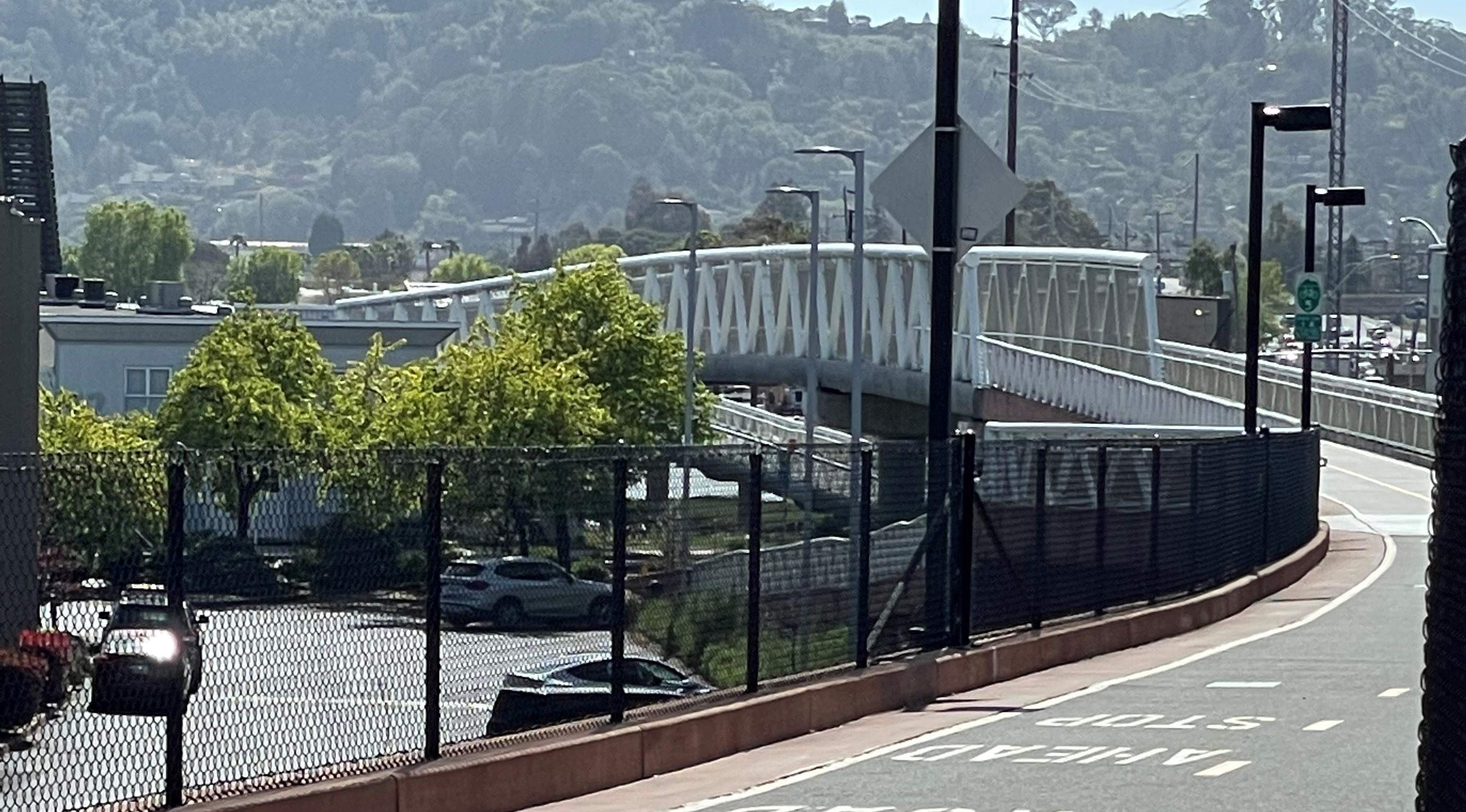 Walk straight (South) off the SMART train platform, then across the pedestrian overpass. At the bottom of the overpass, turn right, walking East one block on Sir Francis Drake Blvd to the ferry terminal. Once at the entrance of the ferry terminal, follow the sidewalk around the parking lot to the ferry entrance.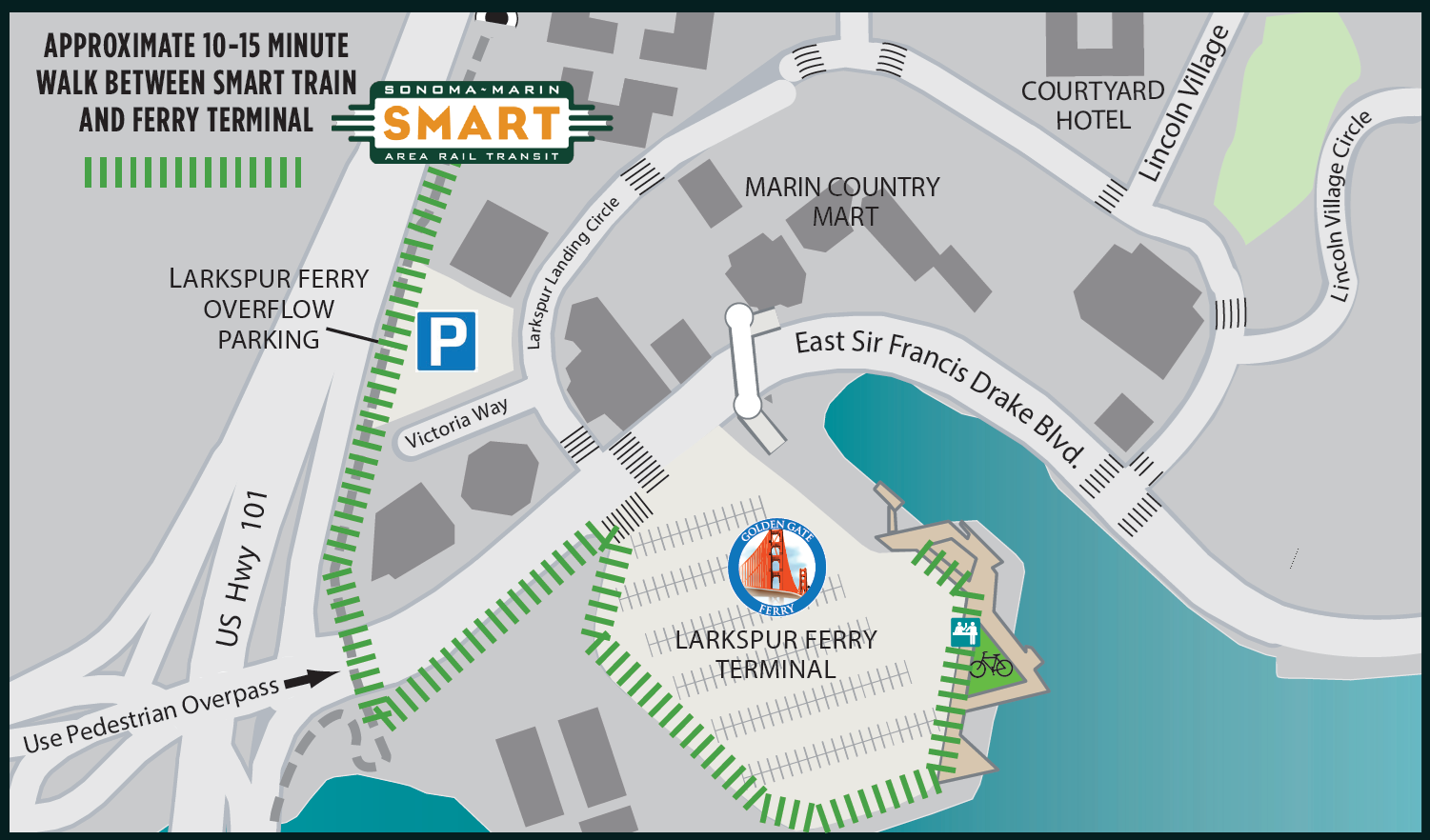 POSTGAME - Northbound return: Departing the SMART Larkspur station 30 minutes after the arrival of the Oracle Park ferry, with overflow service provided by the 7:30pm Northbound trip.
Click MLB.com/giants for more information

Other Weekend 1 pm Giants Games: 
Giants fans can use our weekend Southbound Trip #3 departing Sonoma County Airport at 9:31 am, arriving at the Larkspur station at 10:50 am. Connect to the Golden Gate Ferry that departs Larkspur at 11:10 am, arriving at the San Francisco Ferry Terminal at 12:10 pm, or the special Golden Gate ferry headed directly to Oracle Park, departing 11:35 am.  For the return trip, Giants fans can return on the 7:30 pm northbound train (Trip #12).
For riders traveling to the San Francisco Bay Ferry Terminal, WETA now provides a free bus called "Ballpark Short Hop" for weekend afternoon Giants games. Short Hop provides a great connection to Oracle Park from San Francisco Bay Terminal. See WETA website for schedule times. You can also connect using the Muni I, N, and T, or the 30-Stockton bus. It is also a nice walk along the Embarcadero waterfront; the distance is 1.5 miles with an estimated walk-time of 28 minutes.