Board of Directors
The Sonoma-Marin Area Rail Transit (SMART) District Board of Directors, established in 2002, is governed by a 12-member Board consisting of elected officials appointed as specified by AB 2224: two county supervisors each from Marin and Sonoma counties, three appointed City Council members from each county and two representatives from the Golden Gate Bridge District. 
The SMART District is charged with planning, engineering, evaluating and implementing passenger train service and corridor maintenance from Cloverdale to Larkspur.
To view information on SMART Board Member compensation, click here.
SMART Board of Directors



Eric Lucan – Chair

Transportation Authority of Marin
Email: ELucan@Novato.org, Phone: (415) 272-3265
Eric Lucan was elected to the Novato City Council in 2011 and served as Mayor in 2014.  He was a member of the SMART Board in 2012-2014 and came back on the board starting in 2016.  He holds an MBA from Georgia State University and is currently the Chief Marketing Officer for Mike's Bikes. Eric is a strong advocate for improving and expanding multi-modal public transportation options.  He also serves on the board of the Transportation Authority of Marin and in 2012 was named in the Top 40 Under 40 by the North Bay Business Journal.  As a native of Novato, Eric and his wife Kiley are proud to call Novato home.


Barbara Pahre – Vice Chair
Golden Gate Bridge, Highway and Transportation District
Email: barbarapahre@gmail.com, Phone: (707) 224-7129
In addition to serving on the SMART Board of Directors, Barbara Pahre is second vice president on the Board of Directors for the Golden Gate Bridge, Highway and Transportation District, where she is chair of the Finance-Auditing Committee, and a member of the Transportation Committee, and the Rules, Policy and Industrial Relations Committee. Director Pahre is also a facilitator for the Napa Food Bank/Latinos Unidos Sanctuary Garden. She retired as an associate superintendent for the Napa Valley Unified School District, and is an adjunct professor at Chapman University. She is also a member of the Board of Directors for Connolly Educational Ranch and a member of the Governance Board of Covenant Presbyterian Church. She is immediate past president, Division 65 California Retired Teachers Association, and a former chair of the State Dairy Council Advisory Board and the Napa County Fish and Game Commission. She also served on the City of Napa Open Space Committee, the City of Napa General Plan Review Committee and the City of Napa Civil Service Commission. She has a degree from Iowa State University, a graduate degree from Sonoma State University, and a doctoral degree in education from the University of Southern California.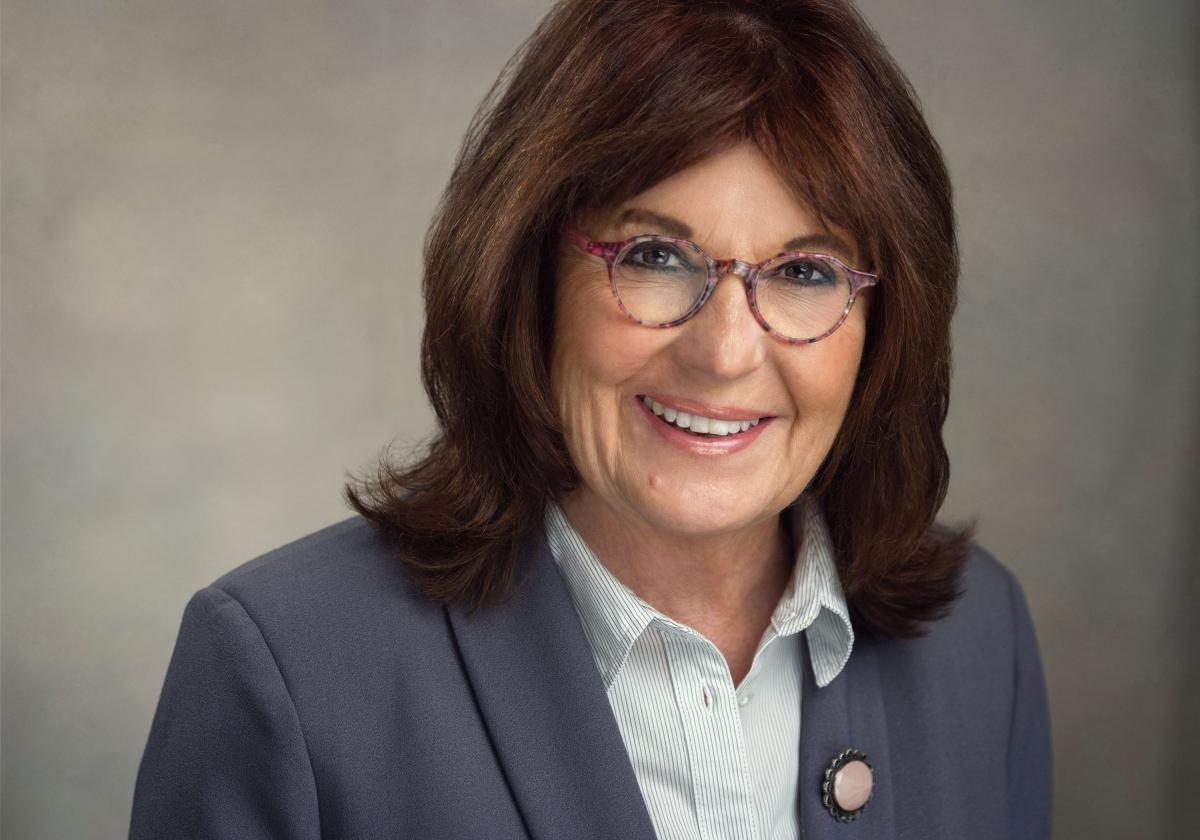 Judy Arnold
Marin County Board of Supervisors
Email: JArnold@marincounty.org,Phone: (415) 473-7331
Judy Arnold has served on the Marin County Board of Supervisors representing District 5 (Novato) since first being elected in 2006. Prior to that, Judy served on the Novato City Council from 2003-2006 and was involved in many civic and non-profit organizations. As Supervisor, Judy founded the Marin Economic Forum to focus on a local and sustainable economy; authored a resolution adding Education to the Board's goals of sustainability; has been an advocate for government transparency and meaningful pension reform; and as a board member of SMART, the Golden Gate Bridge District, the Transportation Authority of Marin and Marin Transit, she has actively worked to reduce traffic congestion and improve our transportation infrastructure. Judy lives in Novato with her husband Bruce and is a proud mother and grandmother.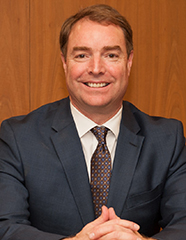 Damon Connolly

Marin County Board of Supervisors
Email: dconnolly@marincounty.org, Phone: (415) 473-7335
Sworn in January, 2015 as Marin County Supervisor, Damon Connolly represents District 1 which includes San Rafael and its unincorporated neighborhoods. He is the Board's chair for 2018. He previously served on the San Rafael City Council, and Dixie School Board. Damon was also a founding member of the MCE Clean Energy Board of Directors.
Damon is Marin County's representative on the Metropolitan Transportation Commission and chairs the Workforce Alliance of the North Bay. His Board of Supervisors subcommittee assignments include Homelessness Planning, Affordable Housing, Climate Action Plan Implementation, and Medical Cannabis.
Before opening his own law practice in San Rafael, Damon was a Supervising Deputy California Attorney General. A Bay Area native, Damon graduated college and law school at UC Berkeley. He resides in North San Rafael with his wife, Dawn, and their two daughters.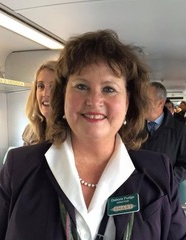 Debora Fudge
Sonoma County Mayors and Councilmembers Association
Email: dfudge@townofwindsor.com, Phone: (707) 522-8481
Debora Fudge is the Vice Mayor of the Town of Windsor and is the only six-time Mayor in Windsor's history. She has worked to change Windsor from an exit on the highway to a town with a heart, helping to create Windsor's Downtown and Town Green. She has previously served as Chair of the Board of Directors of SMART (Sonoma-Marin Area Rail Transit) and is excited to be a Board member during startup of passenger rail service in Marin and Sonoma Counties. She is working hard to extend the train north to Windsor, Healdsburg and Cloverdale. She has undergraduate and graduate degrees in community development and environmental planning. Creating greenbelts, transit oriented development, and now commuter rail service are her life's work which she has been pleased to be able to contribute to Sonoma County. 
Patty Garbarino
Golden Gate Bridge, Highway and Transportation District
Patty Garbarino, while serving as president of Marin Sanitary Service, Marin Recycling Center and Marin Resource Recovery Center, blazed a trail as the first woman president of the California Refuse Recycling Council.  Today, Patty is responsible for policy development and implementation and the overall management and oversight of the operations of the company.  Patty also remains directly involved in all aspects of the company's governmental and community relations as well as the public education program.  Patty has been recognized for her civic and community contributions, including being inducted into the Marin Women's Hall of Fame, honored with a Women In Business Award for Environmental Service, and Citizen of the Year by the City of San Rafael.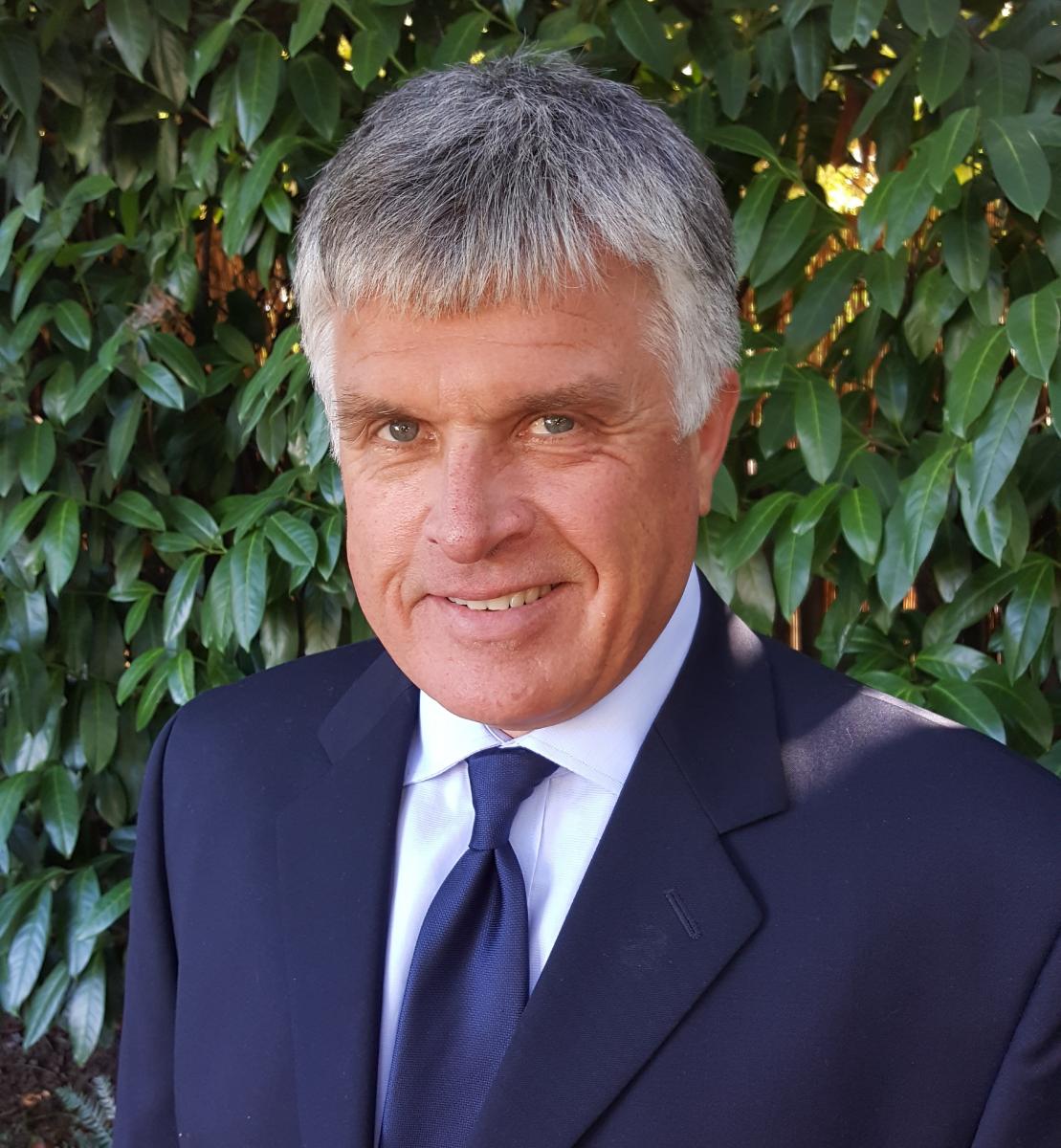 Daniel Hillmer
Marin County Council of Mayors and Councilmembers
Email: dhillmer@cityoflarkspur.org, Phone: (415) 927-5110
 Dan Hillmer currently works as Sr. Adviser to uMETHOD Health Inc. (uMH), a health care technology company building A.I. enabled clinical decision support software (CDSS) to manage complex chronic diseases. uMH Tools used by physicians at the Cleveland Clinic and offered to physicians nationally thru QUEST blood labs include RestoreU for prevention and treatment of Alzheimer's disease (and Depression), as well as IMMUNE Score to help assess infection risk for employers, first responders and essential workers during the COVID Pandemic. Trained as an urban designer and architect, Dan has 30 years of experience in public and private development projects throughout California. He has also taught at the University of Illinois and served as guest design lecturer at Stanford University. Director Hillmer is currently a City Councilmember in Larkspur, and has served five terms as Mayor. He currently represents the Larkspur City Council to the Transportation Authority of Marin, Ross Valley Paramedic Authority, Ross Valley Flood Zone 9 AB, and is a Commissioner to the Bay Conservation and Development Commission.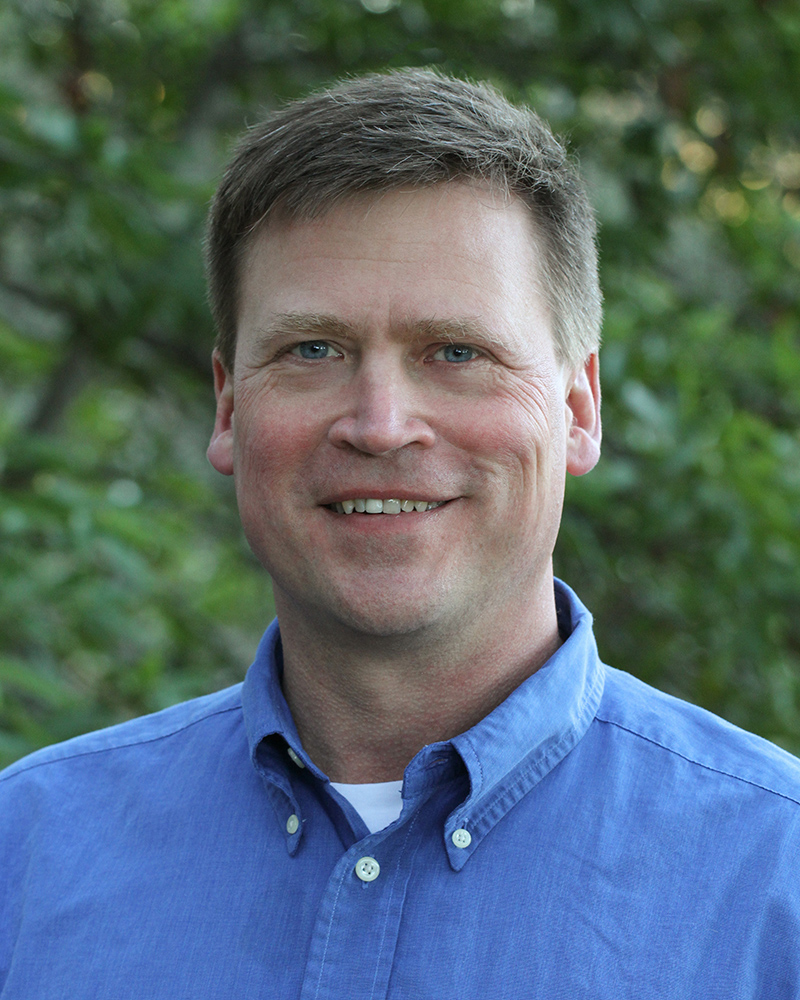 Joe Naujokas
Sonoma County Mayors' and Councilmembers Association
Email: jnaujokas@ci.healdsburg.ca.us
Born and raised in the suburbs of Chicago, Joe Naujokas​ ​(pronounced​ ​​nah-YO-kiss​)​ is the proud descendent of Lithuanian immigrants.  He attended Georgetown University in Washington D.C., where he earned a Bachelor of Science in Foreign Service.  After graduation in 1991, Joe drove across the country to San Francisco, where his curiosity led him to discover the dual worlds of wine and the Internet.  In his current professional role, he manages several teams of programmers who help merchants around the country build online businesses that earn millions of dollars of annual revenue.
Since moving to Healdsburg over twenty-five years ago, Joe ​has grown to treasure his town's unique combination of intelligence and small-town heart.  In true Healdsburg spirit he brings his own thoughtful "fix-it" ethos and a heartfelt compassion for his neighbors to his various public service roles.  Joe currently serves on the Healdsburg City Council and on the Boards of Directors of the Sonoma County Transportation Authority and SMART.  During his tenure on the Healdsburg City Council, Joe has become a passionate advocate of effective transportation infrastructure that reduces reliance on single-occupancy vehicles.  He further believes deeply that SMART will play a pivotal role in Healdsburg's future and will be a transformational force for Marin and Sonoma County's evolution in the 21st century.



Gary Phillips

Transportation Authority of Marin
Email: gary.phillips@cityofsanrafael.org, Phone: (415) 485-3074
Gary and his wife of over 40 years, Linda, have made San Rafael their home since 1972.  Together, they've raised their three children, Kenneth, Janette, Lisa, and become active members in the San Rafael community.
As his children were being educated in the Dixie School District and attending Terra Linda High School, Gary became increasingly involved in our local school system. Eventually, Gary successfully ran for the Dixie School Board where he served for 8 years, including two terms as its President. During his tenure, he helped turn the Dixie School District into one of the most respected, well-run educational systems in Marin County.
Gary then went on to serve three years on the San Rafael Planning Commission. While he was on the Commission, he provided pragmatic and informed decision making on important planning issues.
In 1994, Gary ran for a seat on the San Rafael City Council and won the election. Ultimately, he was re-elected to the Council three times serving from 1995 to 2007, and elected Mayor in 2011.
As a Mayor, Gary is known for his abilities to bring consensus, make decisions based on his principles and provide strong leadership at critical times.  During his service on the San Rafael City Council, Gary has worked tirelessly to revitalize Downtown, improve our City parks and community centers and make sound environmental choices. Gary's professional skills as a Certified Public Accountant also give him an expert understanding of fiscal matters and budgetary issues before the Council.
In his professional life, Gary is a retired partner of DZH Phillips LLP, a San Francisco CPA/Business Advisory and Consulting firm which employs over 100 people in San Francisco, Oakland, San Rafael and Burlingame. He served as Managing Partner for 15 years, and head of the Business Consulting and Advisory services division specializing in business valuations, mergers and acquisitions and litigation support.  Gary sat on the advisory boards of Golden Gate University and a regional bank.   He received his Degree and MBA from Humboldt State University with additional studies at the University of California – Berkeley.


David Rabbitt
Sonoma County Board of Supervisors
Email: David.Rabbitt@sonoma-county.org, Phone: (707) 565-2241
Supervisor David Rabbitt was elected in November, 2010 and is serving his second term representing the diverse blend of urban and rural comprising the Second District of Sonoma County. He has served as a Director on the SMART board since 2013. He has served two consecutive terms as Chair of the Board of Supervisors in 2013 and 2014 and is currently Chair Pro Tem for 2017.
In 2017, Supervisor Rabbitt's regional assignments include the Golden Gate Bridge District, Association of Bay Area Governments, and the North Bay Water Reuse Authority. Supervisor Rabbitt's countywide assignments include Sonoma County Employee Retirement Association, Sonoma County Transportation Authority/Regional Climate Protection Authority. He was appointed by the Governor to the California Seismic Safety Commission in 2013. Supervisor Rabbitt is an architect, and resides in Petaluma with his wife and three children.    
Chris Rogers
Sonoma County Mayors' and Councilmembers Association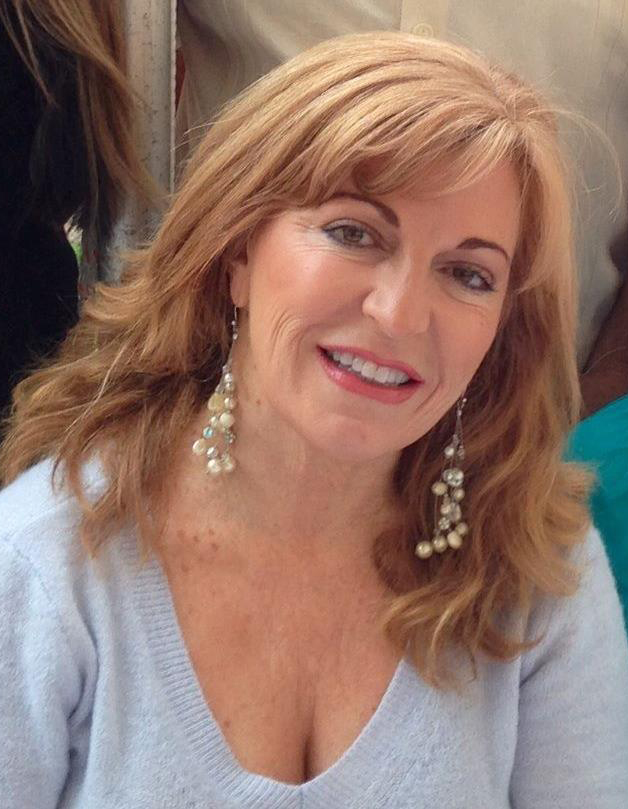 Shirlee Zane
Sonoma County Board of Supervisors
Email: Shirlee.Zane@Sonoma-County.org, Phone: (707) 565-2241
Sonoma County Supervisor Shirlee Zane took office in January 2009. Prior to her election, she served for 10 years as CEO for Council on Aging. Supervisor Zane has over three decades of experience working in the fields of health and human services. SMART Director Zane also serves on several countywide and regional boards including the Sonoma County Transportation Authority/Regional Climate Protection Authority and the Bay Area Air Quality Management District, among others. In addition to her County and regional assignments, she is a member of the Healthy Counties Advisory Board, is Vice Chair of Aging on the Human Services and Education Committee, and serves on the Veterans and Military Services Committee, all under the purview of the National Association of Counties. She is also a strong proponent of transit oriented development and multi-modal transportation and believes both are important for a healthy community.