Your Bike and SMART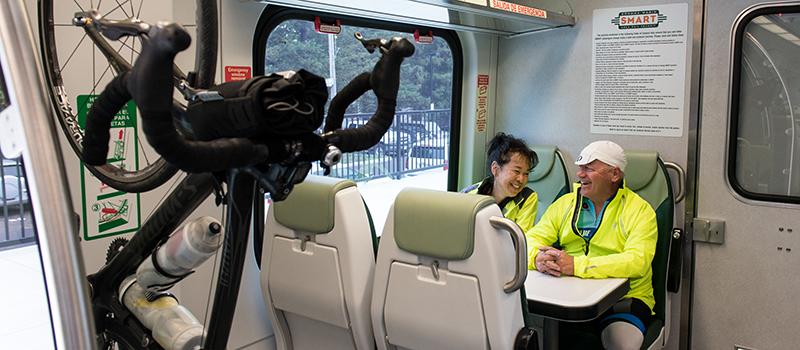 Thursday, November 1, 2018 - 10:00am
SMART is bike friendly, and offers several amenities for bicyclists.
Bikes are welcome onboard SMART trains. Each two-car train has spaces for up to 24 bikes. Conductors are available on the train to assist riders with storing and securing bikes on the train. 
SMART stations have two options for bike parking: secured bike lockers and U-racks. SMART's secured bike lockers are a part of the BikeLink system and require a BikeLink card before they can be accessed. To learn how to use the bike lockers, The Sonoma County Bicycle Coalition has created a helpful video demonstration for riders to watch. For more information on the BikeLink system or to order a BikeLink card, visit the BikeLink website.  SMART is also exploring partnerships to provide bike sharing near some of its stations.
For an overview of SMART related bike information or instructional videos, visit the Sonoma County Bicycle Coalition "Bikes on SMART" page.
SMART is also making progress on its multiuse pathway, which will connect bicyclists and pedestrians between SMART stations. To view the latest SMART Pedestrian-Bicycle Progress Map, click here.