Think Safety First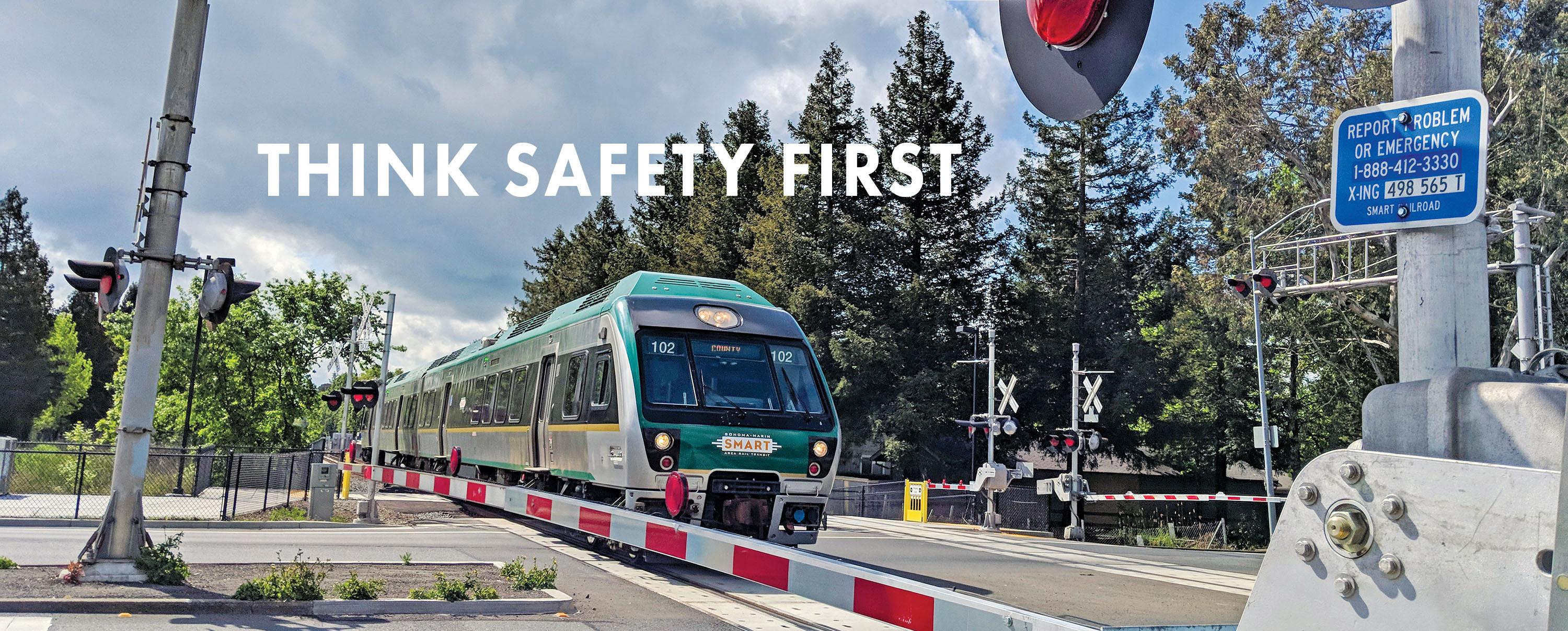 Tuesday, July 16, 2019 - 10:10am
Always stay alert and aware near tracks, trains, and at station platforms.
Rail safety is for everyone: pedestrians, motorists and bicyclists. We all have a role to play in encouraging safe behavior near all trains and tracks. Help us share important rail safety messages and build a rail-safe community.
SMART provides free rail safety presentations to community groups and schools in Marin and Sonoma counties.  To request a presentation or get more information, email info@SonomaMarinTrain.org or submit a contact form.
Your safety is our top priority at SMART. If you are struggling, please know there is help available by calling the North Bay Suicide Prevention Hotline at (855) 587-6373. The toll-free hotline is confidential and available 24/7. 
Motorists

Bicyclists

Pedestrians

Never stop your car on the
railroad tracks.
Approach all crossings carefully, and be prepared to stop behind
the crossing gates when the crossing signals are activated.
Flashing lights and bells at crossings will activate before
the gate arm comes down to give motorists enough time to safely clear the intersection.
Don't risk. Never cross the tracks until you are sure you have
enough room to make it safely through to the other side.

Crossing railroad tracks on a bicycle requires extra caution
and attention. Don't be distracted by cell phones or headphones.
Bicycle wheels can get caught between the rail and roadway: Cross at a 90-degree angle.
If that is not possible, walk, don't ride, across the tracks.
Designated railroad crossings
are the only safe and legal place
to cross the tracks.
Do not ride on or adjacent to the tracks.

Only cross the tracks at designated railroad crossings.
Always wait for the bells and lights to stop, and the gate to rise before crossing the tracks.
Stay alert around trains and tracks. Don't be distracted by cell phones or headphones.
Never walk on or along the railroad tracks, it is dangerous and illegal.
For more safety information and resources, visit BeTrackSMART.org.