Projects Update
SMART Larkspur Extension Project Overview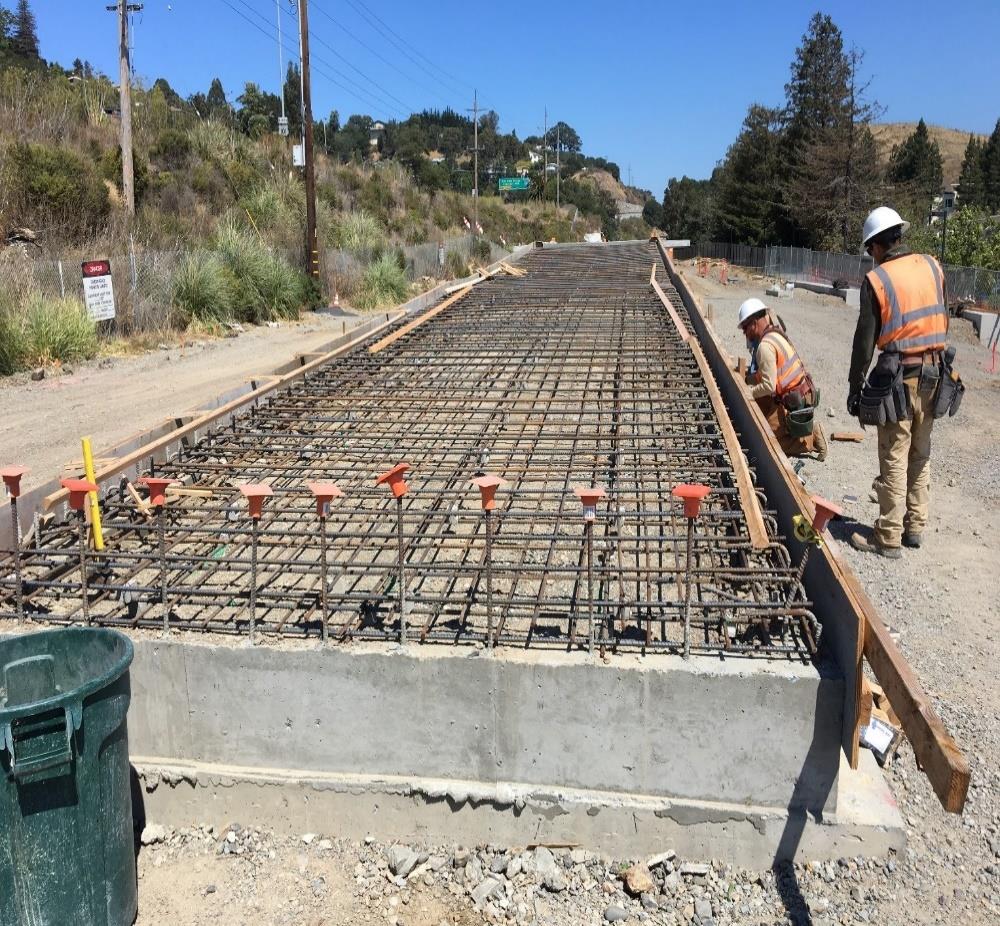 SMART began construction of its rail extension to Larkspur in July 2017. The extension to Larkspur includes 2.2 miles of track connecting San Rafael and Larkspur, a terminal station in Larkspur Landing, three bridges, and utilizes the recently rehabilitated Cal Park Tunnel that currently provides a bicycle/pedestrian connection to Larkspur from San Rafael.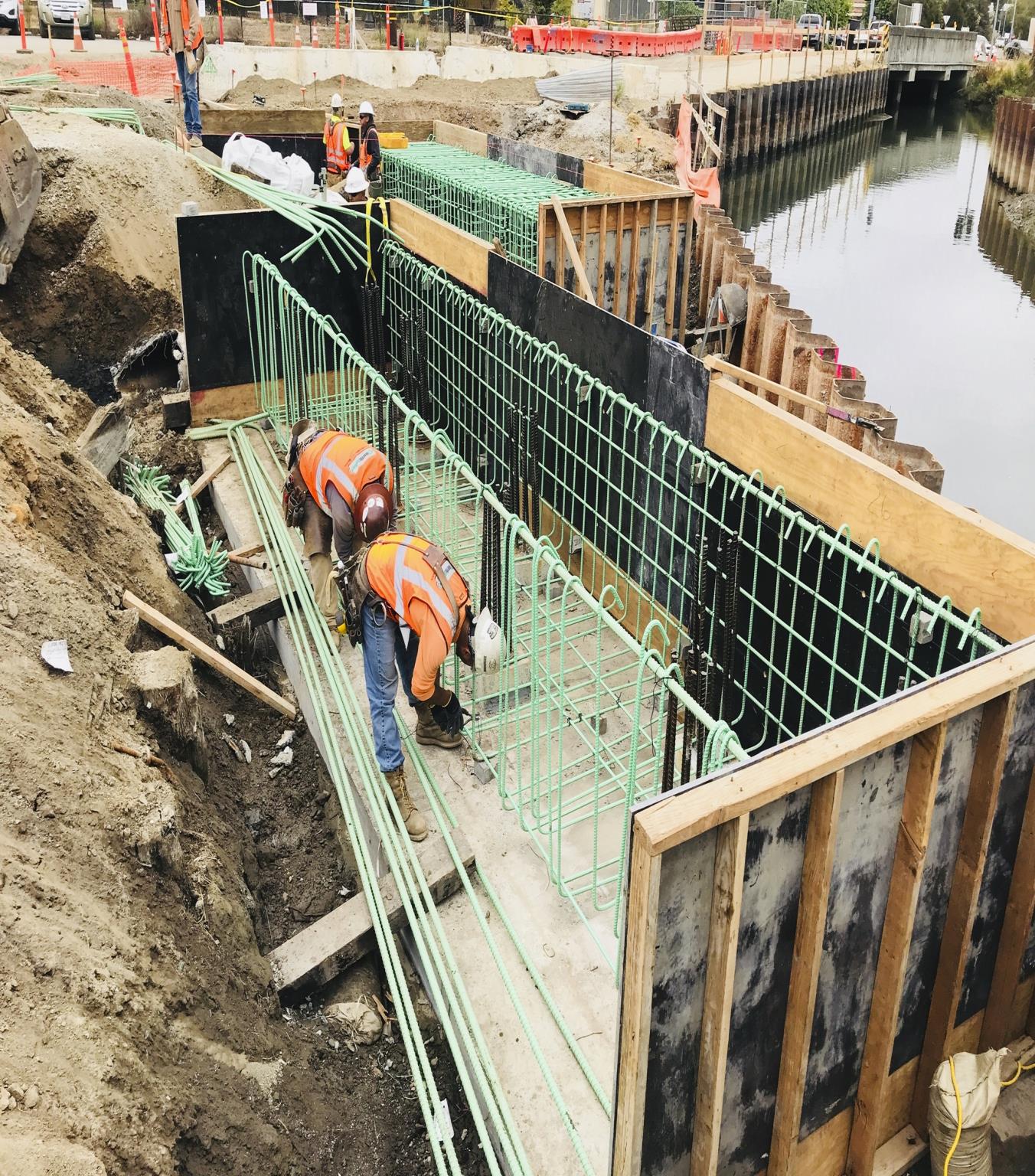 Following construction of the Larkspur Extension, safety signals and systems will be thoroughly tested prior to the start-up of service to Larkspur Landing. SMART train service to Larkspur is projected to begin in late 2019. 
For more information about the Larkspur Extension Project, call the Larkspur Extension Project Hotline: 800-959-8660.
If you have questions or feedback about the Larkspur extension project:

Overnight Systems testing for Larkspur Extention
SMART is getting closer to opening its extension to Larkspur and will begin testing the train control and railroad crossing warning systems along the newly constructed portion of track from San Rafael to Larkspur.

The overnight testing will take place between 9:30 p.m. and 3:30 a.m. on weekdays, and between 9:30 p.m. and 8:00 a.m. on weekends. Testing will begin on Friday, August 23, and continue for approximately 2-3 weeks.

Railroad crossings will be tested multiple times. As the train passes through the crossing, the train horn will be used, as required by federal regulations. For more information, please call (707) 794-3077 or email info@SonomaMarinTrain.org.
Larkspur Extension Project:
 Construction Updates
​
Sidwalk Closure –The sidewalk on the north side of 3rd Street in San Rafael, will be closed at the tracks for the installation of concrete pads from July 22-24. 

Bicycle/Pedestrian Pathway Detour –There will be a detour of the Calpark Tunnel bicycle/pedestrian pathway located at Larkspur Landing. The detour will be in effect from August 12-23, 2019. See detour map.

Construction Work Notice: San Rafael Transit Center – Construction of the railroad track is underway at the San Rafael Transit Center. Construction work will be done 9:00 p.m. to 4:00 a.m. during weekdays and 7:00 a.m. to 5:00 p.m. on weekends as to not disrupt transit service at the transit center. Periodic noise can be expected during construction hours. Construction work at the transit center is anticipated to last through July 2019.
Town of Windsor Extension Project
The SMART Board of Directors recently launched the next phase of construction work to extend commuter service to the Town of Windsor, by authorizing the expenditiure of $24 million to begin rail safety upgrades and design work needed to expand the rail line north by 3 miles from the current northbound terminal near the Sonoma County Airport. Construction work is estimated to begin in 2020 and systems testing is expected to begin in 2021.
SMART Receives Four New Rail Cars
SMART's new rail cars are currently undergoing safety testing. SMART's vehicle testing is part of the safety requirements needed before placing the new cars into service.
SMART Pathway Construction Project
SMART was selected to receive a $12.6 million grant to fund its bicycle and pedestrian pathway project in Petaluma, Rohnert Park and Santa Rosa. SMART is currently gearing up to begin construction of the bicycle-pedestrian pathway between Payran Street to Southpoint Boulevard in Petaluma. To view a progress map of the pathway, please click here.
SMART has completed the following segments:
Healdsburg: Front Street to Grant Street,
Santa Rosa: Sixth Street to Guerneville Road,
Rohnert Park/Cotati: East Avenue to Golf Course Drive.
Rohnert Park: Sonoma Mountain Village to the Cotati SMART Train Station,
Southwest Santa Rosa: Hearn Avenue to Bellevue Avenue, with pathway connections to Downtown Santa Rosa SMART Station.
Novato/Petaluma: SMART Novato San Marin Station to County Line,
Novato: Rush Creek Place to SMART Novato San Marin Station,
Novato: SMART Novato Hamilton Station to Hamilton Parkway,
Novato: Franklin pedestrian crossing (near Sutter Health) to Grant Street in downtown Novato (future Novato Downtown Station),
San Rafael: North San Pedro Road to SMART Marin Civic Center Station,
San Rafael: Merrydale Road to Mission Avenue.
Passenger Rail Feasibility Study: Novato to Suisun
At the request of the California State Transportation Agency, SMART has reviewed the technical feasibility of implementing passenger rail service between Novato and Suisun City to a connection to the Capitol Corridor passenger rail system.  The Feasibility Study inventories the facilities and natural environment, develops conceptual options for rail service, provides high-level cost estimates and approximates travel times. This exciting prospect could provide a transportation alternative to those that travel the Highway 37 corridor and build upon transit connections that exist today.
The full report can be accessed here.