Projects Update
SMART Larkspur Extension Project Overview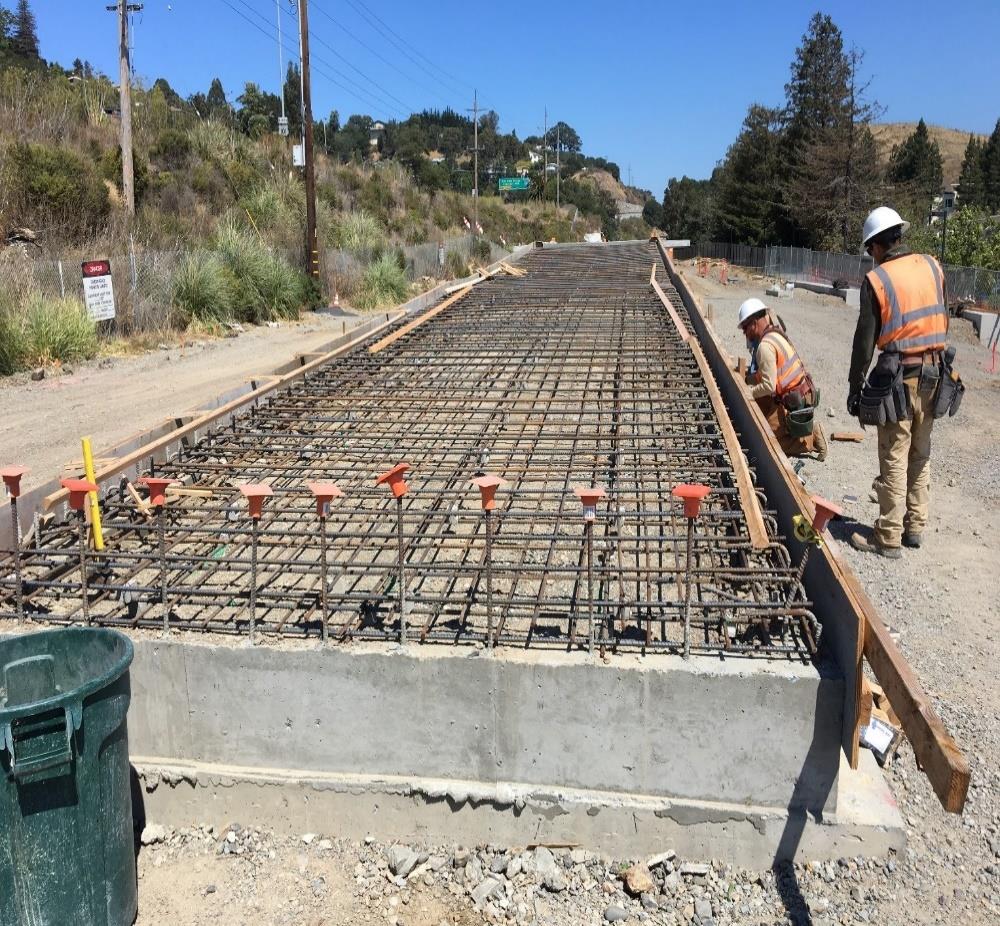 SMART began construction of its rail extension to Larkspur in July 2017. The extension to Larkspur includes 2.2 miles of track connecting San Rafael and Larkspur, a terminal station in Larkspur Landing, three bridges, and utilizes the recently rehabilitated Cal Park Tunnel that currently provides a bicycle/pedestrian connection to Larkspur from San Rafael.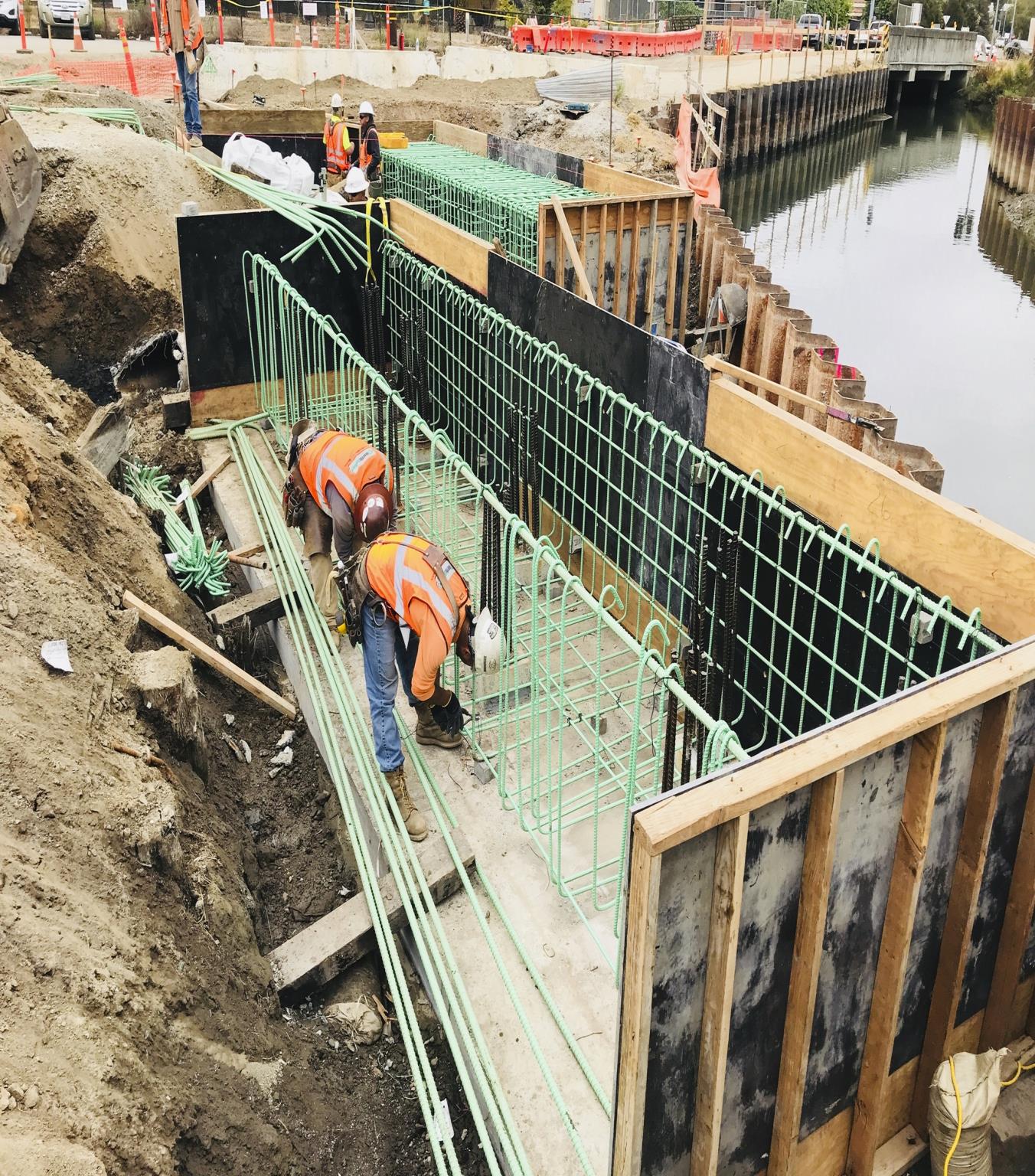 Following construction of the Larkspur Extension, safety signals and systems will be thoroughly tested prior to the start-up of service to Larkspur Landing. SMART train service to Larkspur is projected to begin in late 2019. 
For more information about the Larkspur Extension Project, call the Larkspur Extension Project Hotline: 800-959-8660.
If you have questions or feedback about the Larkspur extension project:

Larkspur Extension Project: Construction Updates​
Sidewalk Closure Notice: 3rd Street – A portion of the 3rd Street sidewalk at the south end of the SMART station platforms in San Rafael will be temporarily closed from April 15 through May 1, as a part of the part of the work to construct the Larkspur rail extension. There will be detour signs showing SMART passengers making bus connections how to access the San Rafael Transit Center. 

Construction Work Notice: San Rafael Transit Center – Construction of the railroad track is underway at the San Rafael Transit Center. Construction work will be done 9:00 p.m. to 4:00 a.m. during weekdays and 7:00 a.m. to 5:00 p.m. on weekends as to not disrupt transit service at the transit center. Periodic noise can be expected during construction hours. Construction work at the transit center is anticipated to last through March 2019.

Road Closure Notice: Rice Drive – Construction work to install the railroad crossing at Rice Drive will require the road's closure from Francisco Blvd. W. to the west side of the tracks from January 2 through mid-April, 2019. Delays to opening Francisco Blvd. West have been due to recent heavy rain conditions impacting construction activities. Businesses on Rice Drive will remain open during construction. Click here to download a map showing alternate routes to Rice Drive businesses.

Road Closure Notice: Francisco Blvd. W. – Francisco Blvd. West, 2nd Street to Irwin Street is now open.  Francisco Blvd. West, Irwin Street to Rice Drive will remail closed through mid-April. Delays to opening Francisco Blvd. West have been due to recent heavy rain conditions impacting construction activities. Businesses remain open during road closures. 
Larkspur Extension Project: Looking Ahead
Road Closures at 2nd and 3rd Streets – Construction work on the 2nd and 3rd Street railroad crossings in San Rafael is anticipated to begin in early to mid June, 2019. Delays in beginning this work are due to the recent heavy rain conditions this winter, impacting the construction schedule. Construction work on 2nd and 3rd Street crossings will occur over the course of one weekend each - with road closures beginning on Friday evening around 7:00 p.m. and ending the following Monday morning by 7:00 a.m. Detour signs will be prominently displayed. Stay tuned for more details as they develop.
Town of Windsor Extension Project
The SMART Board of Directors recently launched the next phase of construction work to extend commuter service to the Town of Windsor, by authorizing the expenditiure of $24 million to begin rail safety upgrades and design work needed to expand the rail line north by 3 miles from the current northbound terminal near the Sonoma County Airport. Construction work is estimated to begin in 2020 and systems testing is expected to begin in 2021.
SMART Receives Four New Rail Cars
SMART's new rail cars are currently undergoing safety testing. SMART's vehicle testing is part of the safety requirements needed before placing the new cars into service.
SMART Pathway Construction Project
SMART was selected to receive a $12.6 million grant to fund its bicycle and pedestrian pathway project in Petaluma, Rohnert Park and Santa Rosa. SMART is currently gearing up to begin construction of the bicycle-pedestrian pathway between Payran Street to Southpoint Boulevard in Petaluma. To view a progress map of the pathway, please click here.
SMART has completed the following segments:
Healdsburg: Front Street to Grant Street,
Santa Rosa: Sixth Street to Guerneville Road,
Rohnert Park/Cotati: East Avenue to Golf Course Drive.
Rohnert Park: Sonoma Mountain Village to the Cotati SMART Train Station,
Southwest Santa Rosa: Hearn Avenue to Bellevue Avenue, with pathway connections to Downtown Santa Rosa SMART Station.
Novato/Petaluma: SMART Novato San Marin Station to County Line,
Novato: Rush Creek Place to SMART Novato San Marin Station,
Novato: SMART Novato Hamilton Station to Hamilton Parkway,
Novato: Franklin pedestrian crossing (near Sutter Health) to Grant Street in downtown Novato (future Novato Downtown Station),
San Rafael: North San Pedro Road to SMART Marin Civic Center Station,
San Rafael: Merrydale Road to Mission Avenue.